Hameed Alizada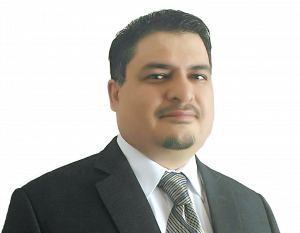 Regulated Canadian Immigration Consultant
Authorized Canadian Immigration Representative
Hello and thank you for visiting Pivotal Immigration. I am your authorized immigration representative and can legally represent you with the government of Canada. I specialize in helping individuals and businesses with all their legal immigration needs. I am a member of the Immigration Consultants of Canada Regulatory Council (ICCRC) with membership number RCIC# R514945. ICCRC is the national regulatory body authorized by the government of Canada under the Immigration and Refugee Protection Act (IRPA) to safeguard consumers.
I studied immigration law specifically Canadian Immigration Laws, Policies and Procedures at the University of British Columbia and earned my license to practice immigration from the Immigration Consultants of Canada Regulatory Council.
My office provides Canadian immigration services in most areas of Immigration. Please review our website under the services link for a list of services.
I believe that respect and trust is earned, honesty is a must from both client and counsel. Trust is gained by providing excellent immigration services and when we do this – our customer's loyalty is returned to us by referrals. Our clients know that my office will take care of their referrals by doing quality work because here at Pivotal Immigration, we care about the work we do and the people we serve.
We believe providing quality service is good business when it comes to dependable immigration services and our attitude towards quality service is reflected in our positive immigration results for our clients. We believe service prices for quality immigration services should be reasonable and competitive. You are welcome to call us for an initial consultation, thank you and see you soon at Pivotal Immigration!
Protect Your Canadian Dream
Use an Authorized Immigration Representative